If you are already a BlueCard holder and need to apply for a replacement card, please contact the RTO where you undertook your assessment and request that they apply for a replacement.
If you are unable to recall where you undertook your assessment, please email info@teacho.com.au with your name and contact details.
Replacement cards cost $33 incl GST.
As of 1/1/2017, all existing BlueCards carry a 5 year valid period to the end of 2021. Replacing an existing card will not extend this validity date.
To verify your BlueCard details, please go to the BlueCard self-service page and log in with your name and the number on your BlueCard.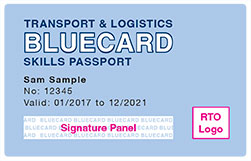 Address
PO Box A969
Sydney South NSW 1235