TEACHO is now issuing the BlueCard as a digital badge.
The new Digital BlueCard can be displayed on a mobile phone, tablet and PC. On your device, this will be a secure, verifiable record of your transport and logistics industry work health and safety training.
If you hold a BlueCard, and would like a Digital BlueCard now, TEACHO will provide you with one at no cost.
All BlueCards are valid for 5 years from issue. If your card has expired, for a limited time, we can still issue you a Digital BlueCard. This will reflect the status of your existing card.
Note that if your card is expired, you will need to contact an approved BlueCard training provider to discuss your renewal options for a new Digital BlueCard with 5 years validity.
Digital BlueCards will be available within a few days of your application — whether you just completed a training course, need to replace a lost card, or you are applying for a new digital version of your existing card.
The waiting period will be greatly reduced and the frustration of lost or broken cards will be no more!
For more information, see below.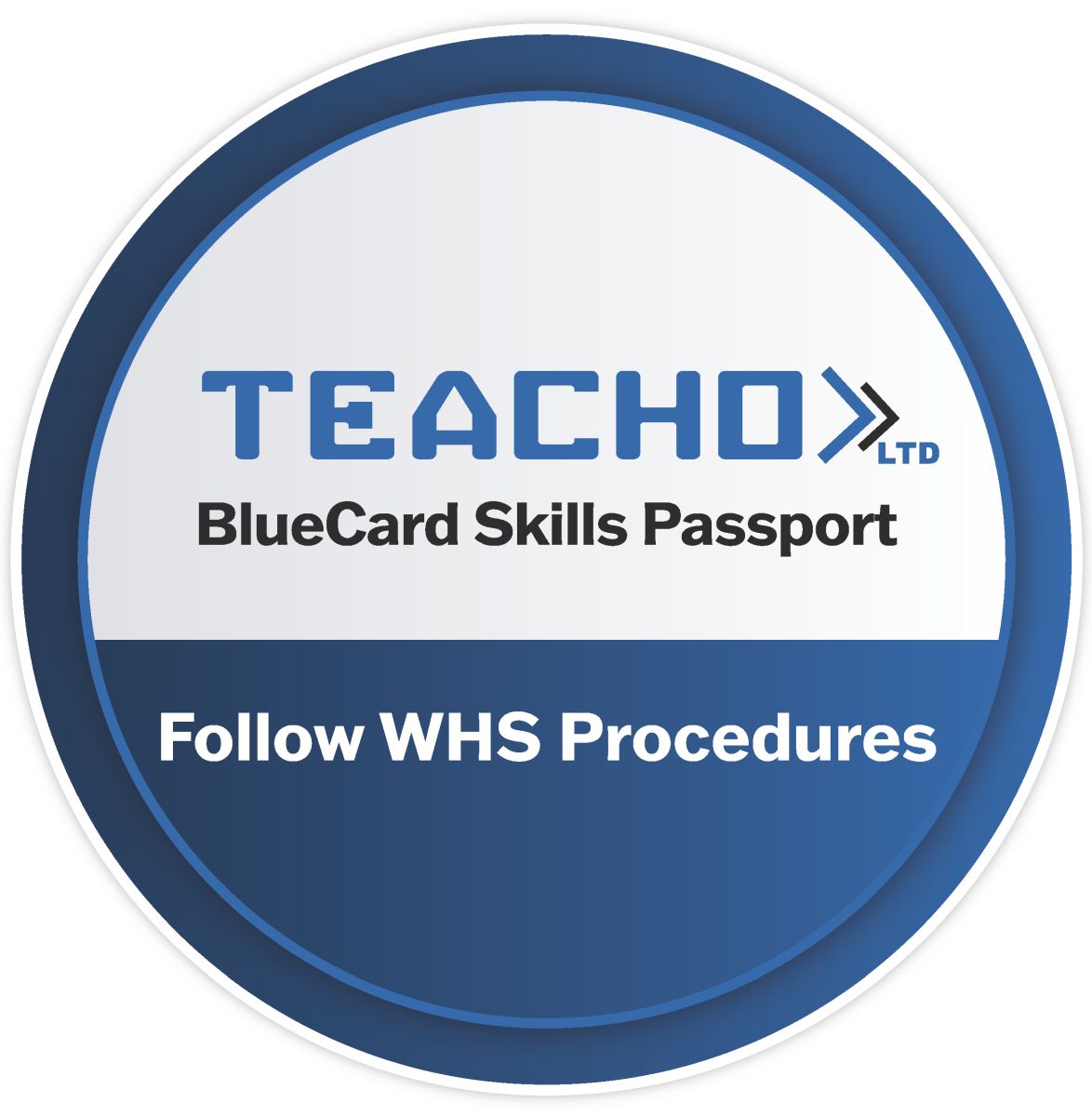 Digital BlueCard FAQ
1. Why is BlueCard going digital?
The move to digitise BlueCard is an investment in the future. Having a portable, secure, verifiable badge on your smartphone or other device is keeping pace with technology and verification requirements. By sharing your Digital BlueCard with your employer and others, your skills and competencies can be easily verified.
2. Why is my BlueCard expiring?
BlueCard is issued to workers who complete a national training competency specific to transport and logistics. The standards are reviewed regularly to reflect changes in legislation, regulations, and practices. The national unit of competency which underpins BlueCard was last updated in 2022.
In 2016, a five-year expiry period was attached to all new BlueCards, in line with WHS accreditations in other industries. This improves safety standards by ensuring workers in transport and logistics receive health and safety training that is current. For BlueCards that were issued before 2017, a five-year grace period was introduced. This period expired on 31/12/2021.
3. How do I get a digital BlueCard?
If you already have a BlueCard (even if it is lost or expired), apply directly to TEACHO for a digital badge that reflects your existing card.
If you haven't got a BlueCard, you will need to undertake a short or online course with one of TEACHO's endorsed training providers. Following successful completion of the course, the training provider will advise TEACHO to issue you the Digital BlueCard.
4. I already did a BlueCard course. Do I need to attend training again?
Expired cards will need to be renewed. TEACHO is currently working with our approved Registered Training Organisations (RTOs) to provide options for renewal of expired cards. This may involve training or submission of evidence and a review process. Requirements could be different for each person and will depend on when your card was issued and your skills and experience.
5. How is a digital BlueCard issued?
Once TEACHO receives the required information, we send you an email confirming the issuing process. The steps include registering a digital account with Credly, our digital platform partner. The Credly system will hold your details securely, store the digital badge, and provide real-time verification of your record.
6. How do I use my digital BlueCard?
Once you accept your digital badge, you simply download it to your smartphone. You can show it on the job, share it by email and social media, or download and print transcripts and certificates.
7. If I share my badge, can someone else copy and use it?
Sharing your badge is secure because it is uniquely linked to you. A copied badge will fail the verification process.
8. What happens to my BlueCard number? Do I get a new one?
Your BlueCard number helped us create your new digital account. However, the Credly system digital badges use your name, email address and other information to verify authenticity. You won't need a new BlueCard number.
9. What happens if I lose my mobile or change my email address?
Your records are retained safely on the system. Contact TEACHO and we can assist you.
10. Where is the expiry date on the Digital badge?
Details such as expiry date are kept in the background. An email notification will come to you prior to reaching your expiry. You can see your details by accessing your digital account.
If you have any further questions, you can contact TEACHO via email. Please leave your phone number so we can get back in touch.
Address
PO Box A969
Sydney South NSW 1235
Email
bluecard@teacho.com.au