How to Save and Share Digital BlueCards Face-to-Face
The following talks you through how to store your digital badge on your smartphone and how to share it with other people face-to-face. This process cannot be done on a computer.
Note: To do this you will need to have a digital wallet (such as Google Pay, Apple Pay etc.) set up on your phone. If you don't have one, go into your app store and download one that suits you. You do not have to link this to a credit card — the wallet just stores your Credly badge with your other cards.
Save your BlueCard badge
1. You will receive an email from Credly notifying you that 'You have earned a badge from TEACHO'. Click on the green button to 'Accept your badge'.
2. You will be directed to a Credly log in page. If this is your first badge, you will be asked to enter a password to set up a Credly Account. This is a quick and simple process and will direct you straight to your own Dashboard.
On your dashboard, click on the picture of your digital badge.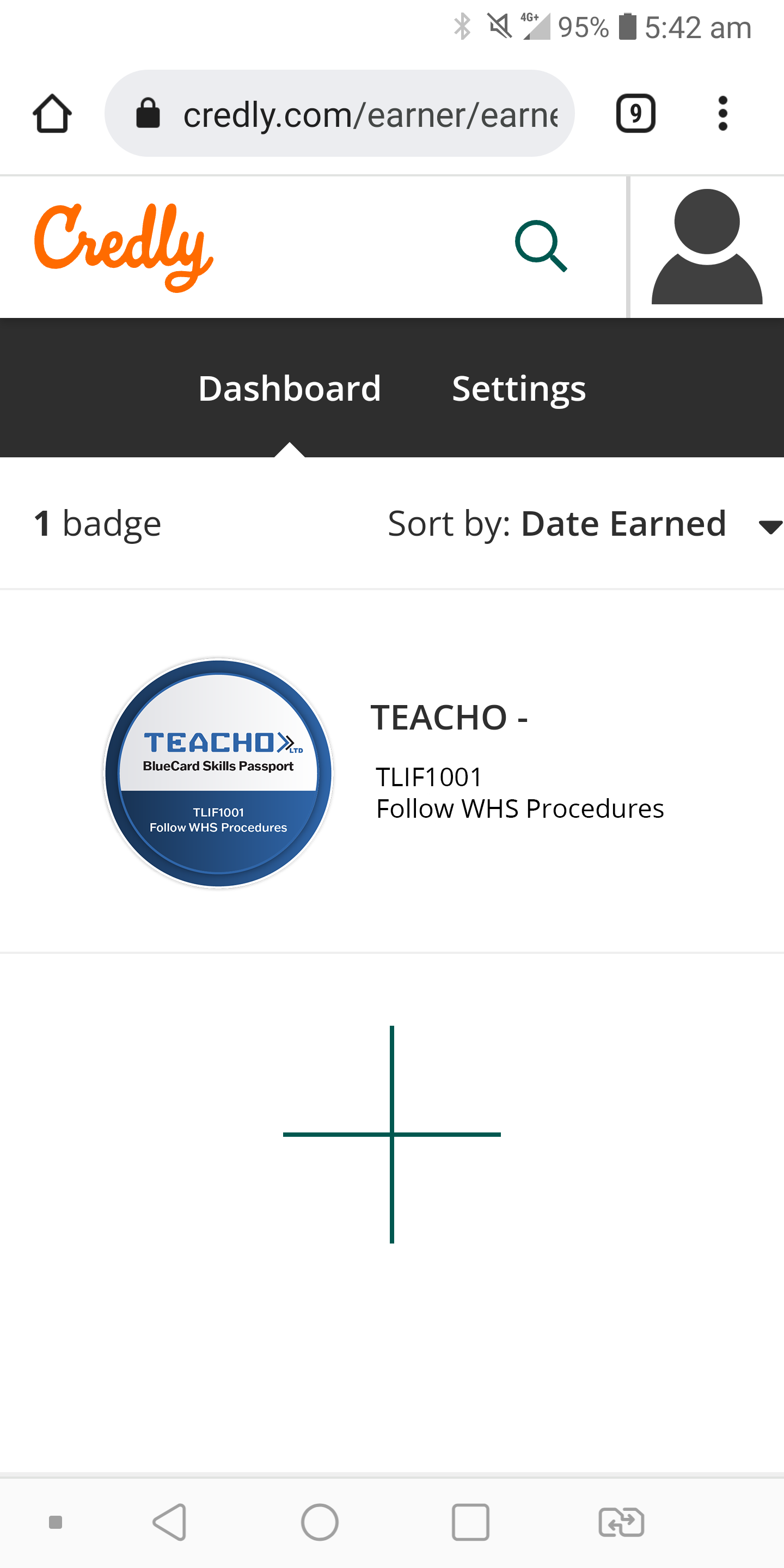 3. Click the green Share button above your BlueCard badge.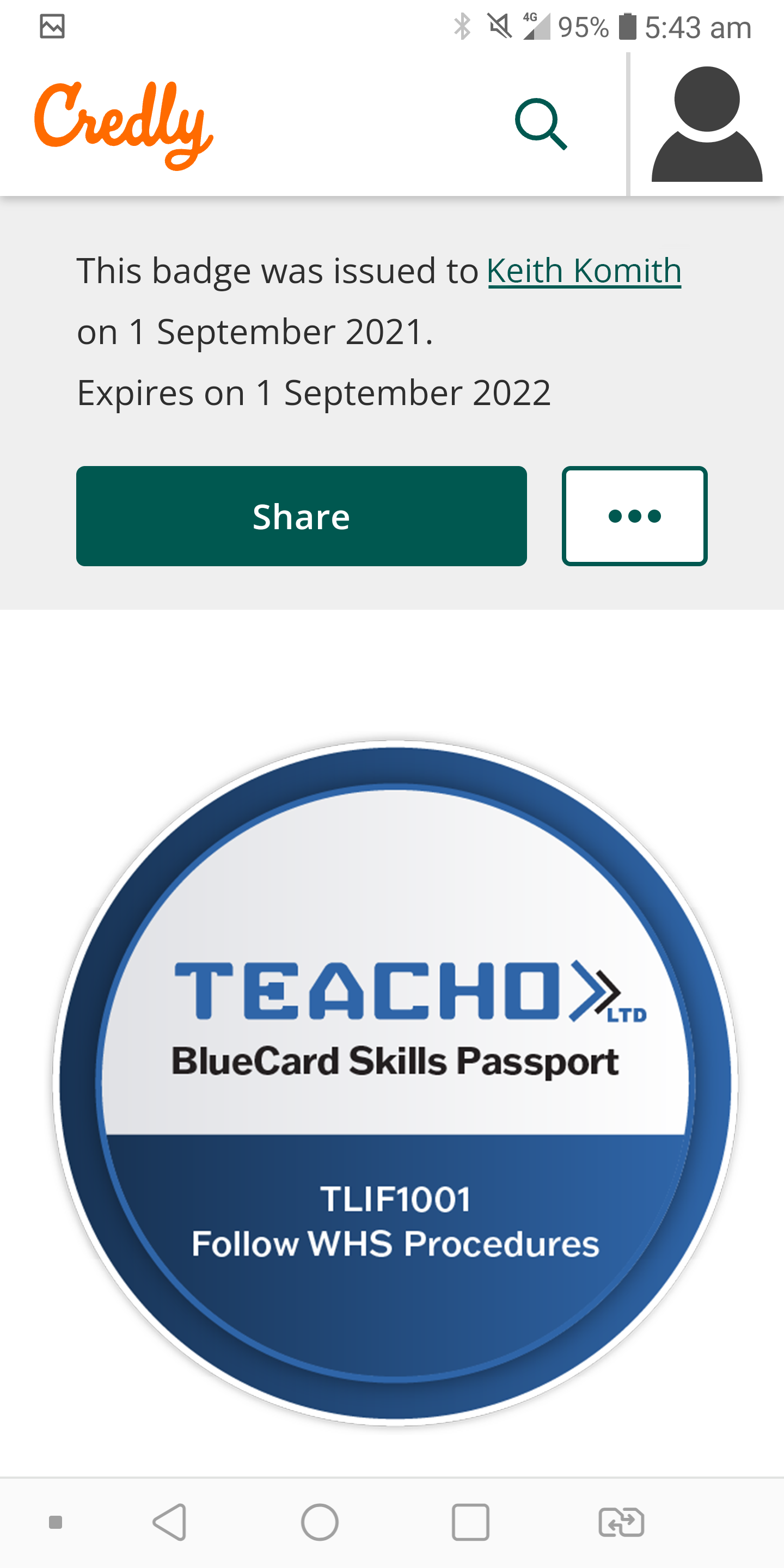 This will give you different ways to 'Promote' and 'Publish' your BlueCard digital badge. For this instruction, we are only looking at the most useful method for you, which is found in 'Publish'.
Scroll down on the screen until you see the 'Publish' options and click Wallet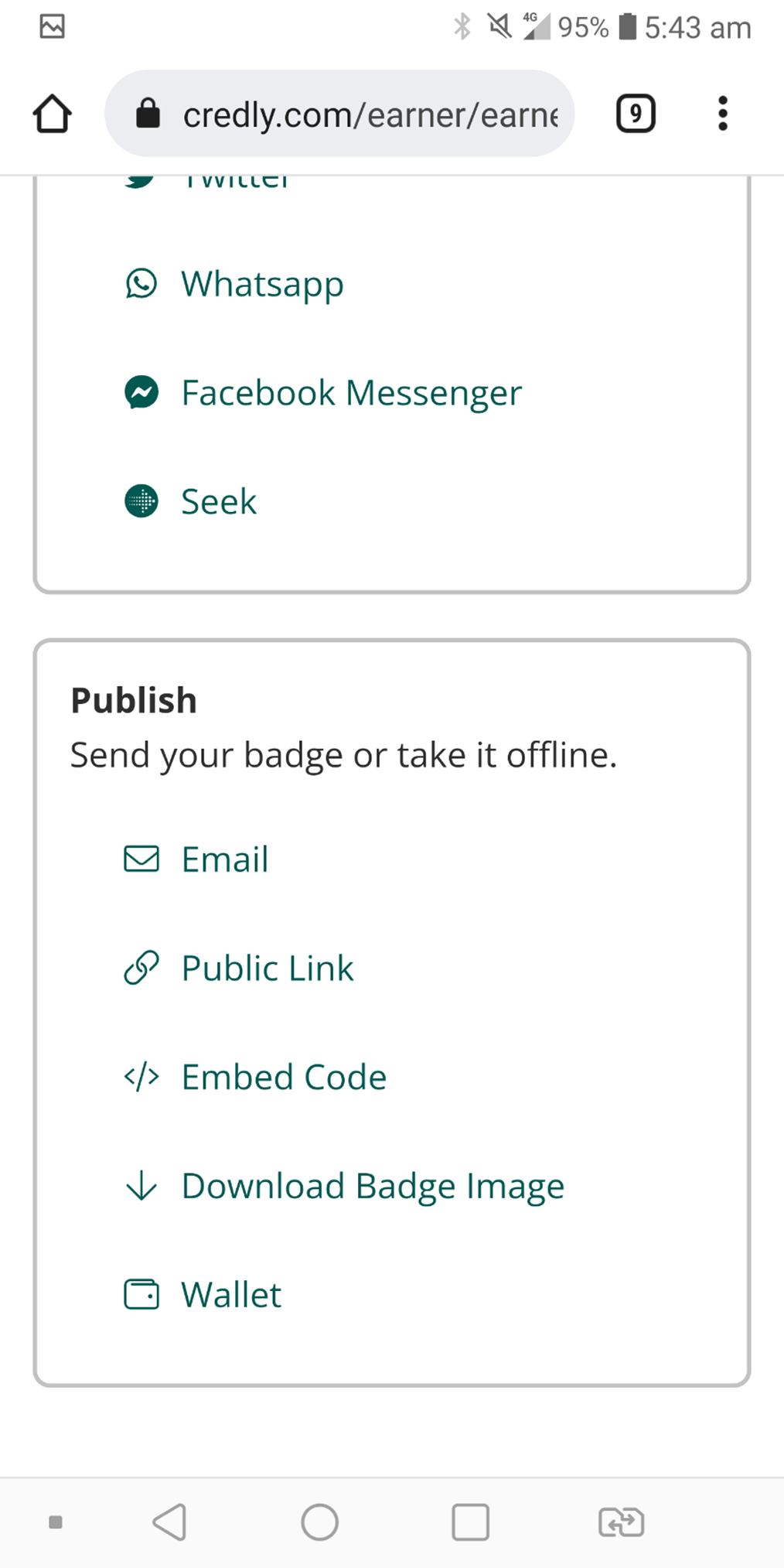 4. Click the green Add to Wallet button on the pop-up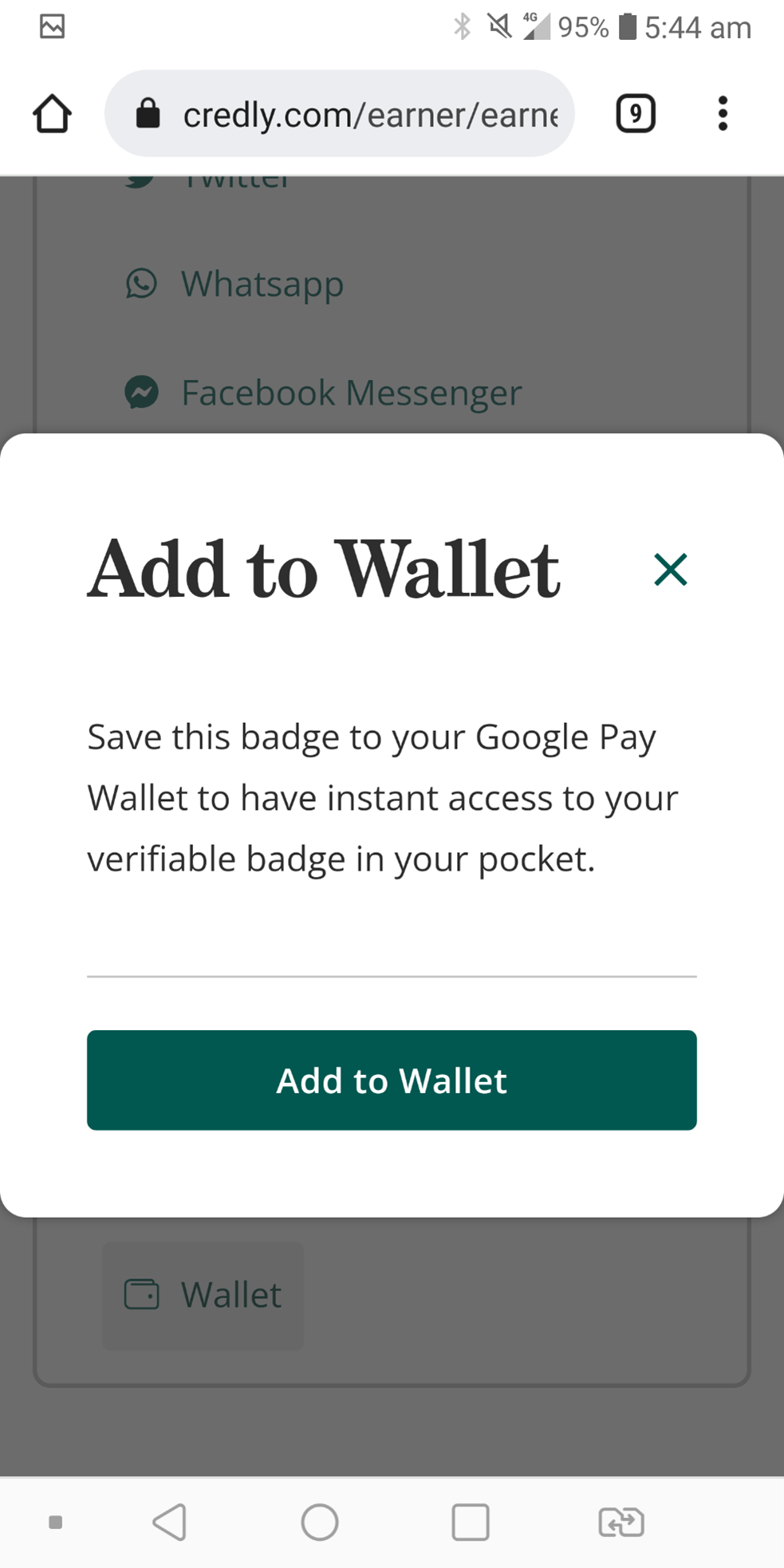 Your wallet will open up with an icon for Credly Badges. Click the blue Save button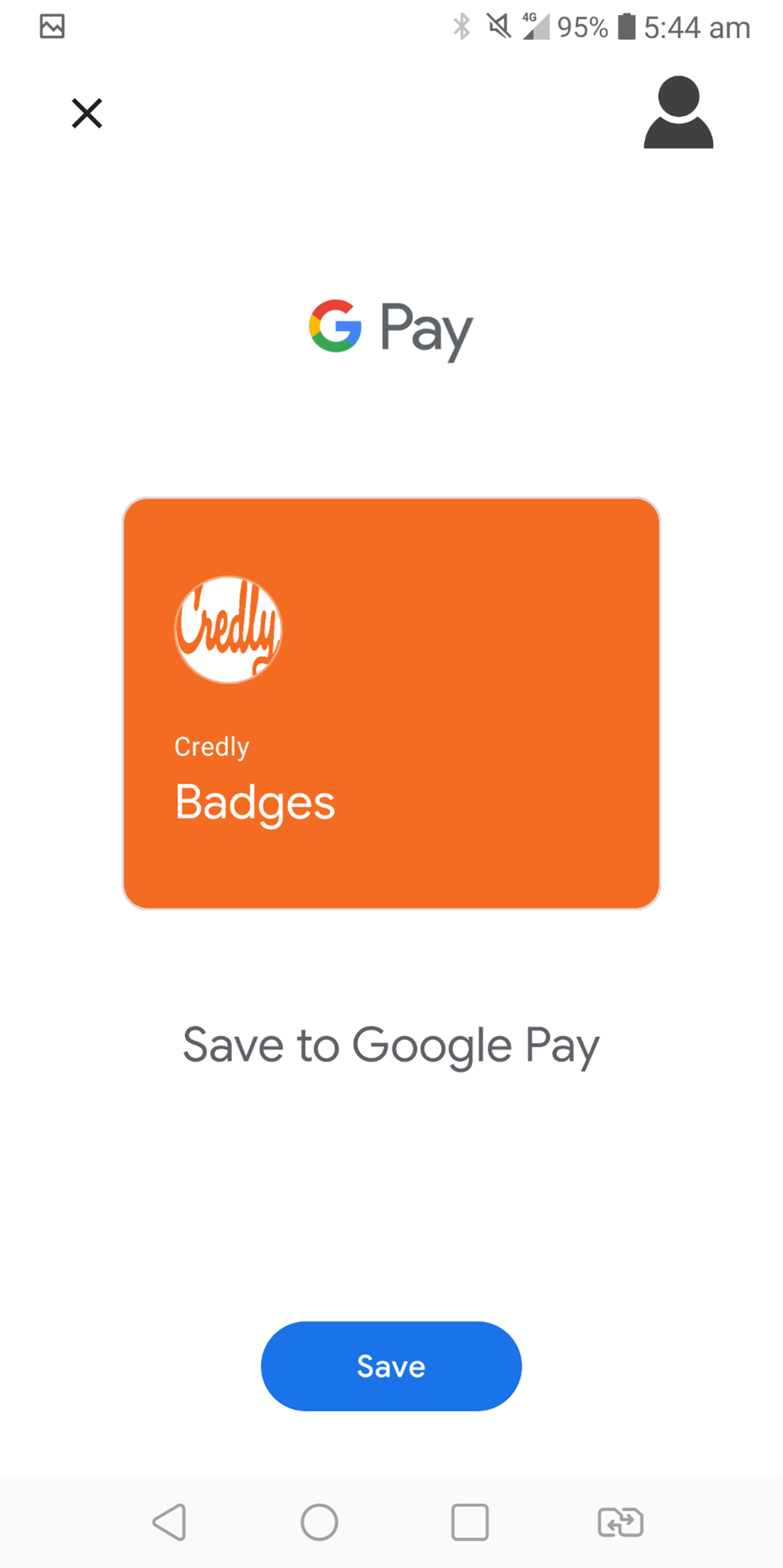 You will then see confirmation that it has been saved. Click the blue Open app button to open your wallet and see your badge.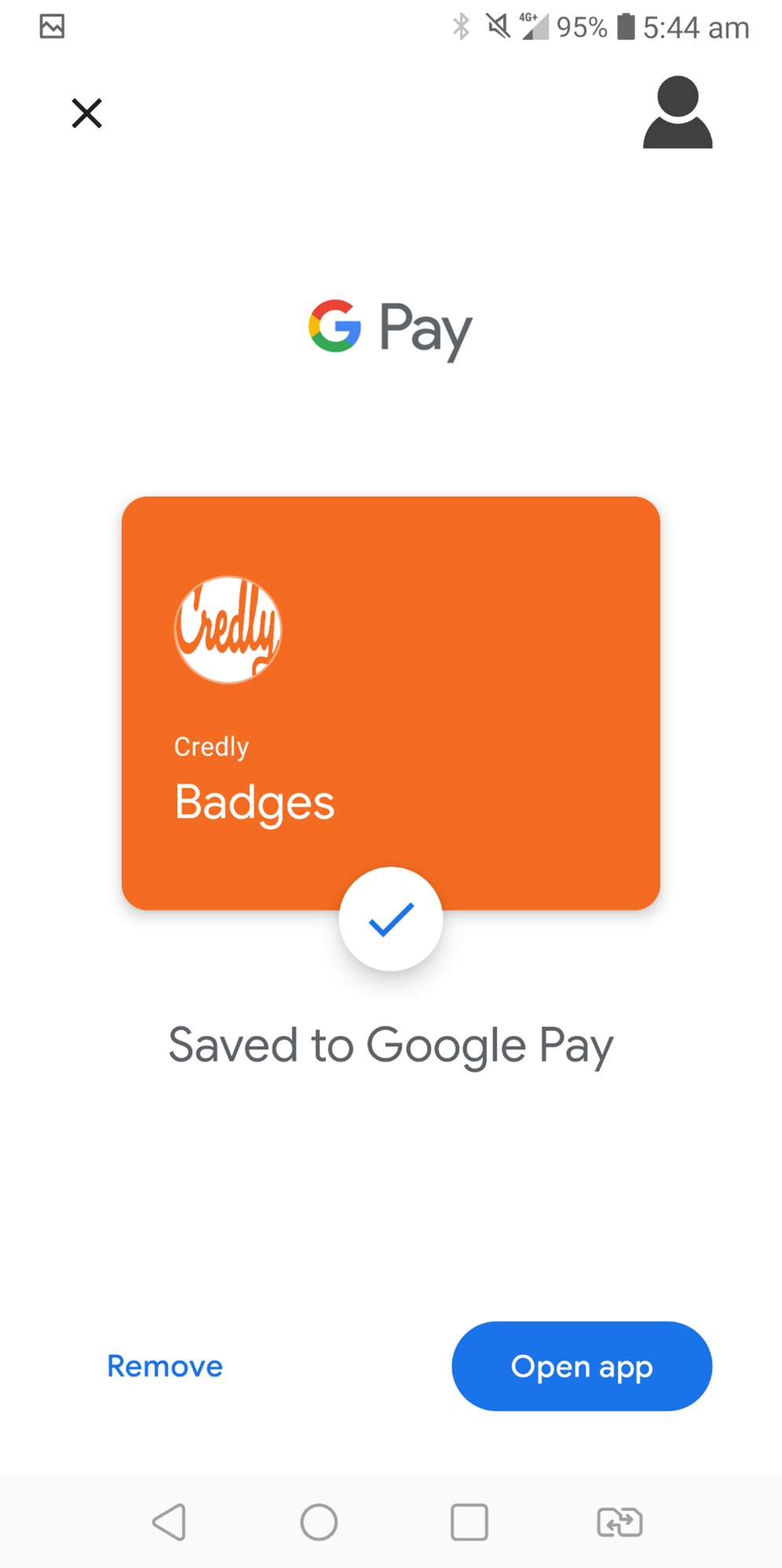 View and show your badge
1. Once you open your digital wallet, click on the orange Credly card.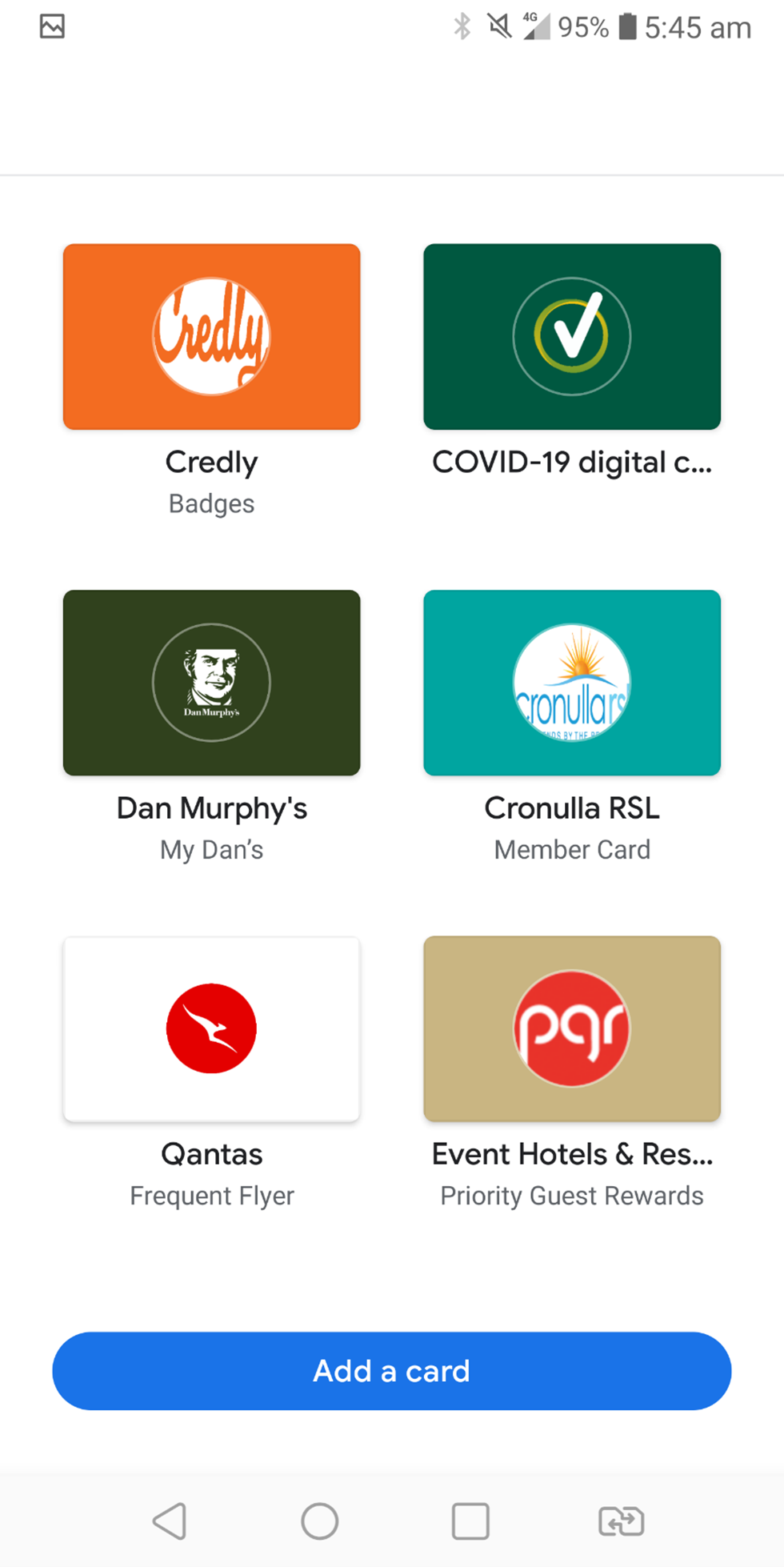 This brings up a QR code for your digital BlueCard badge.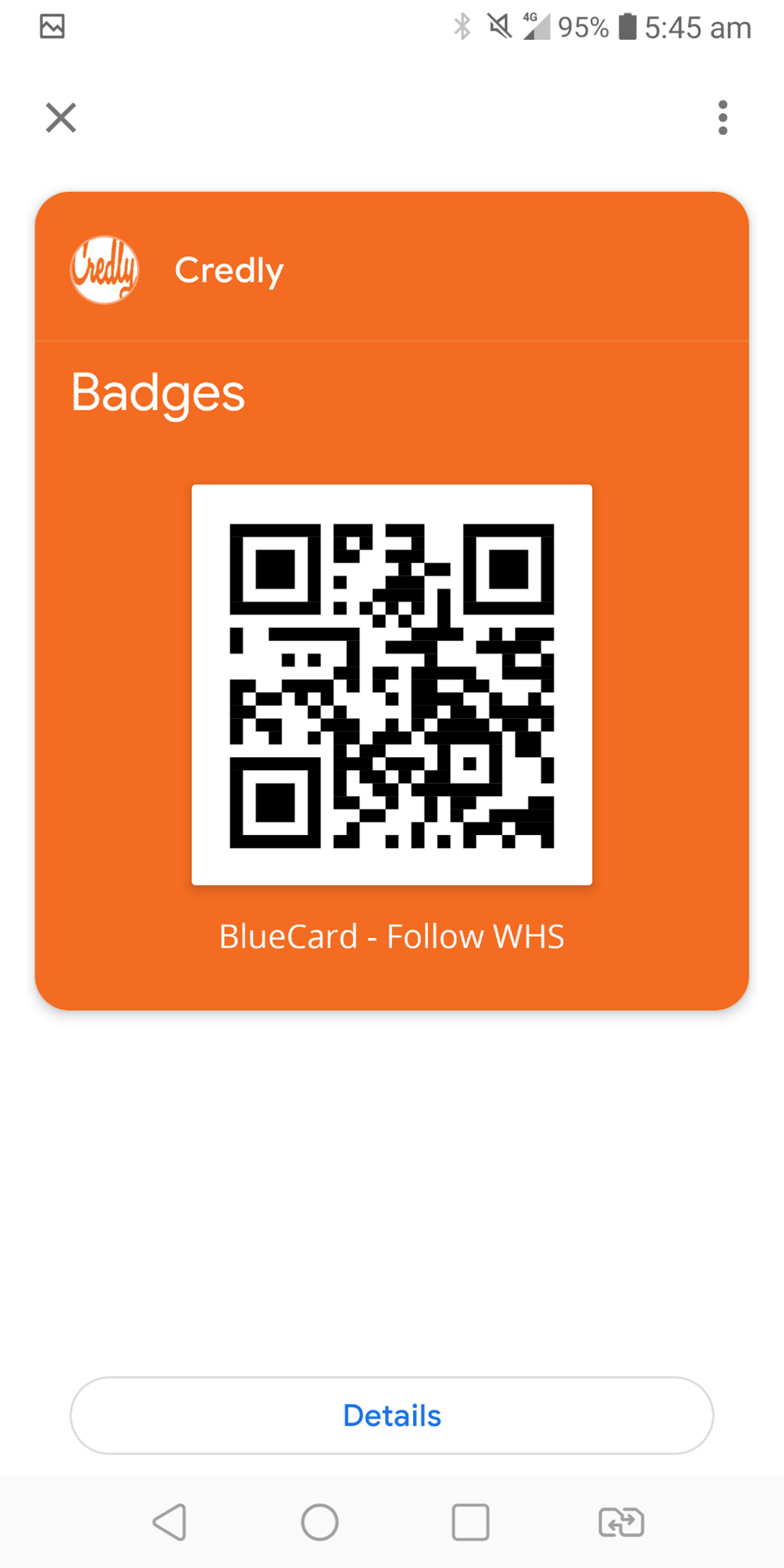 If you allow someone to scan the QR code, your digital BlueCard will be displayed on their device, as below.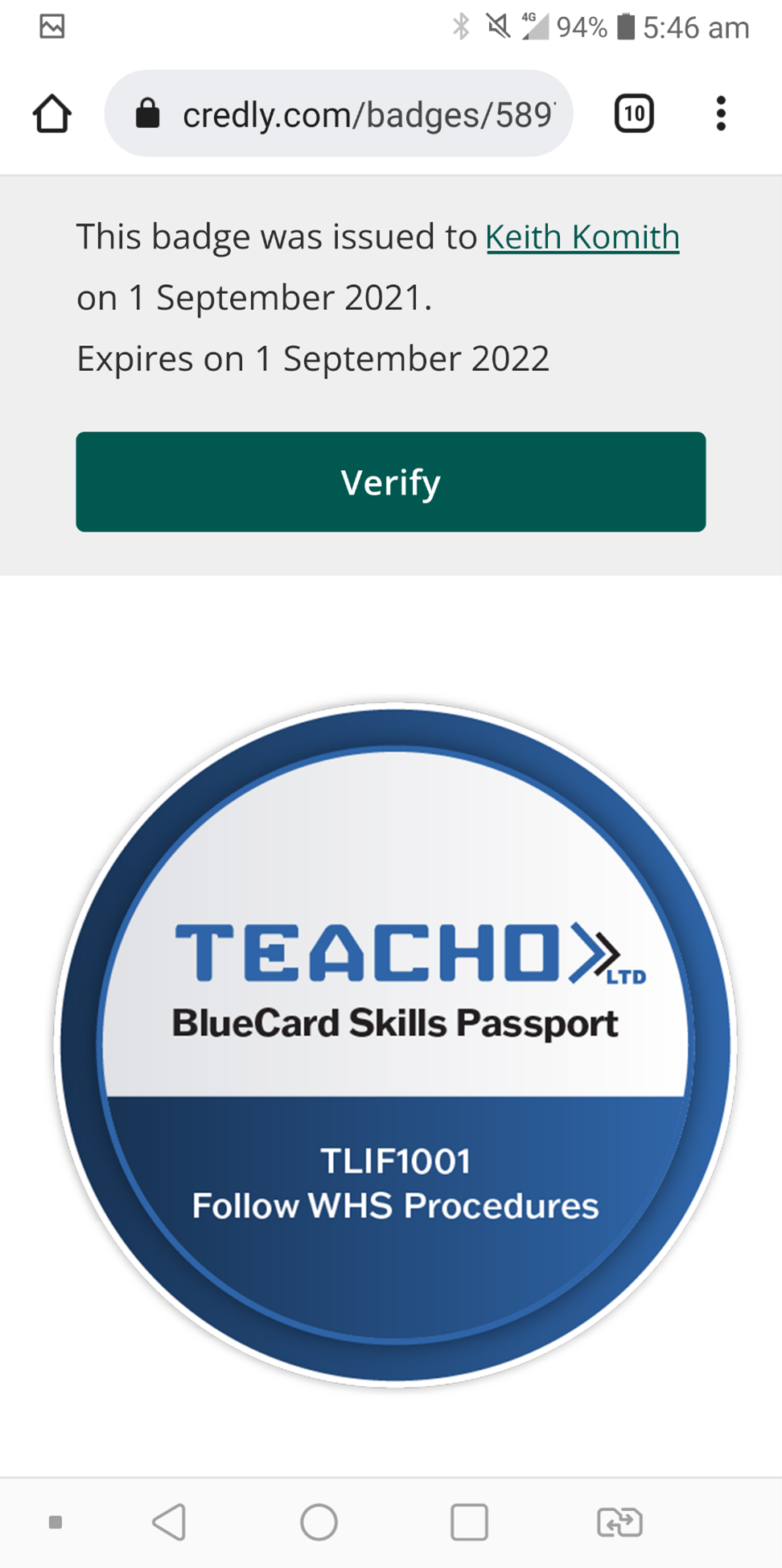 3. By clicking the green Verify button, they will see your BlueCard verified in real time.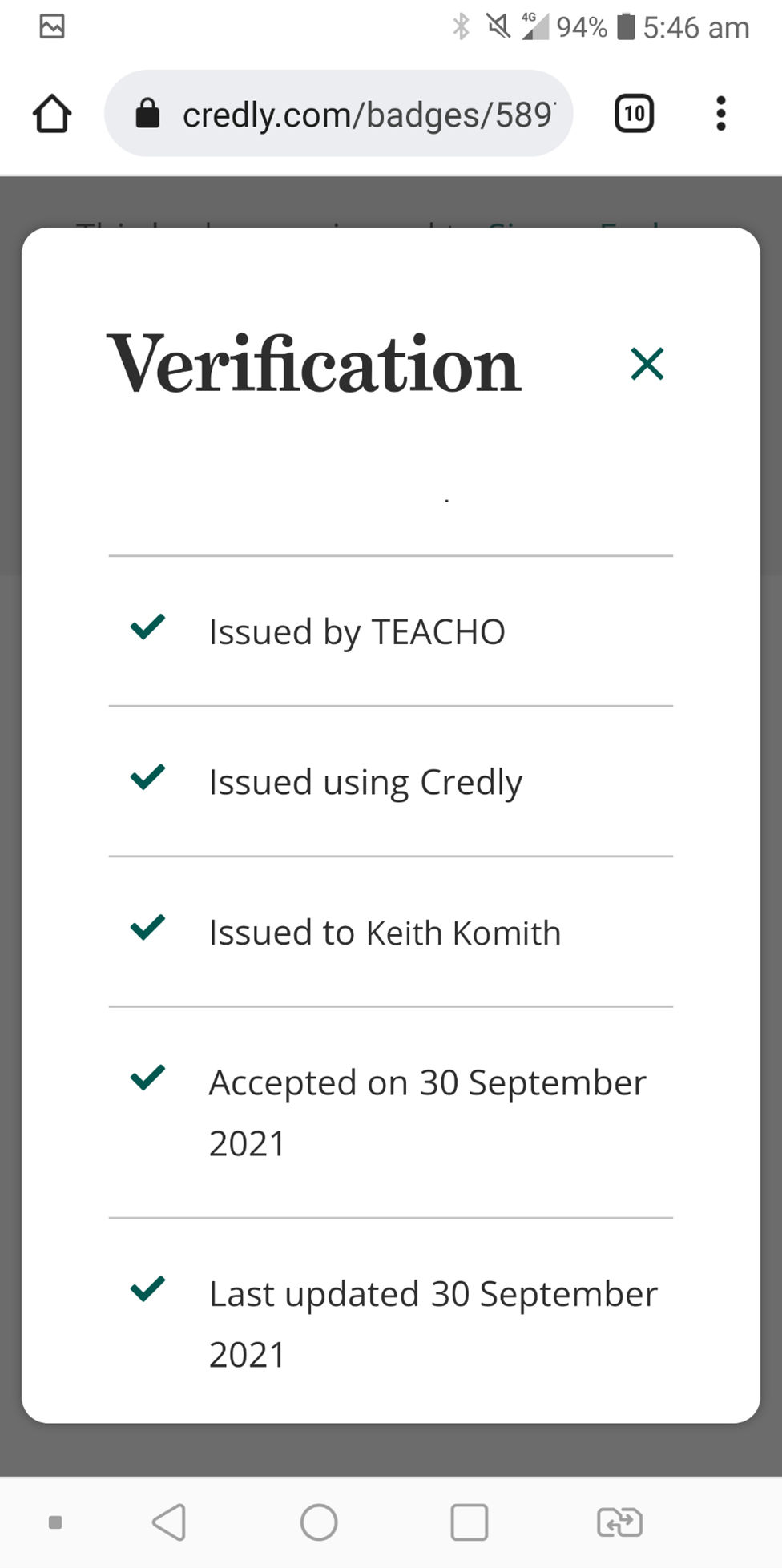 They can also click on Your Name at the top of the screen, above the Verify button to see your dashboard. It is a good idea to load a photo of yourself here, as an additional form of verification.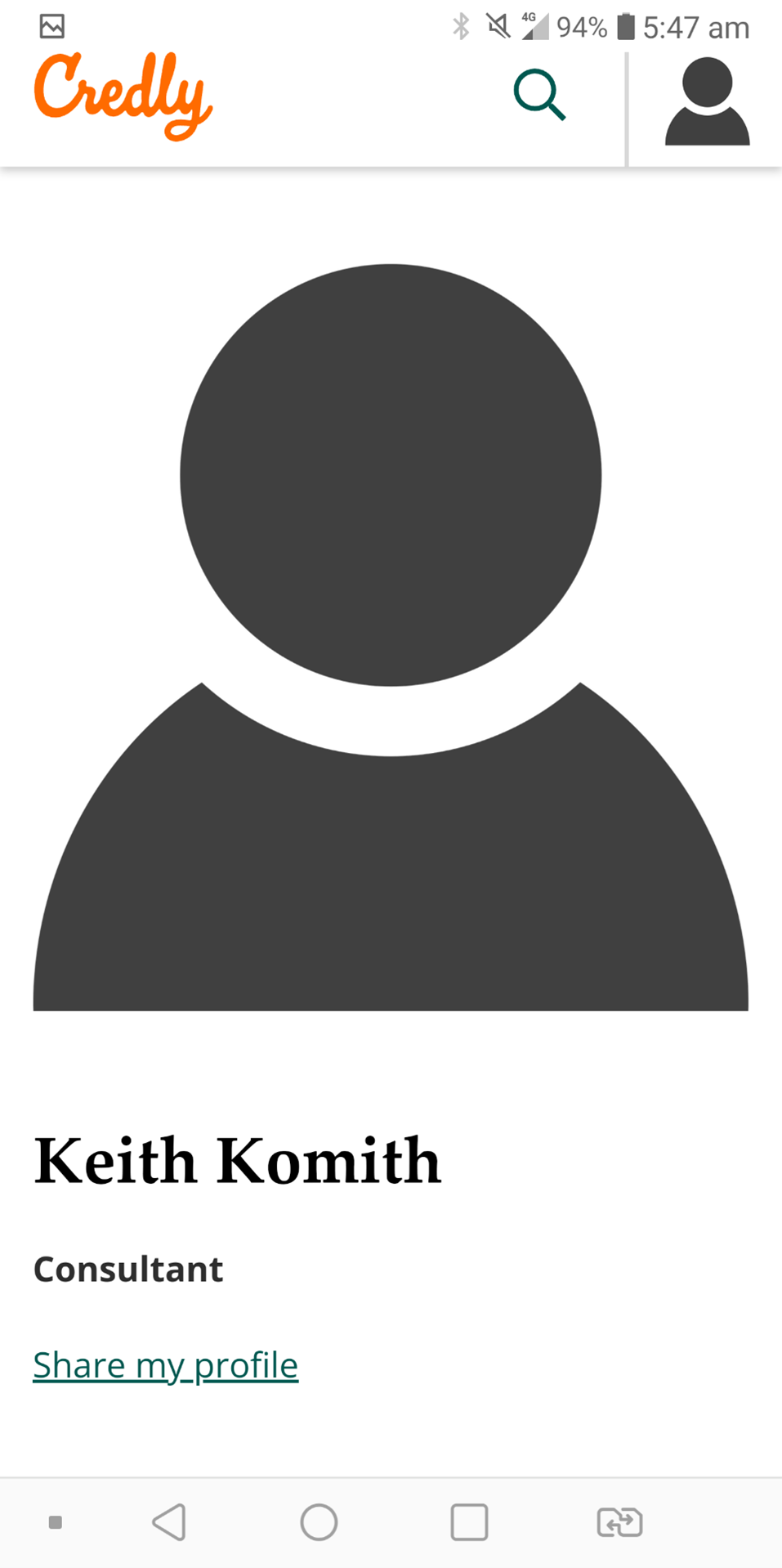 Scrolling down the screen also allows the viewer to see additional information such as the issuer (TEACHO), what it took to earn the badge, and skills required for the BlueCard.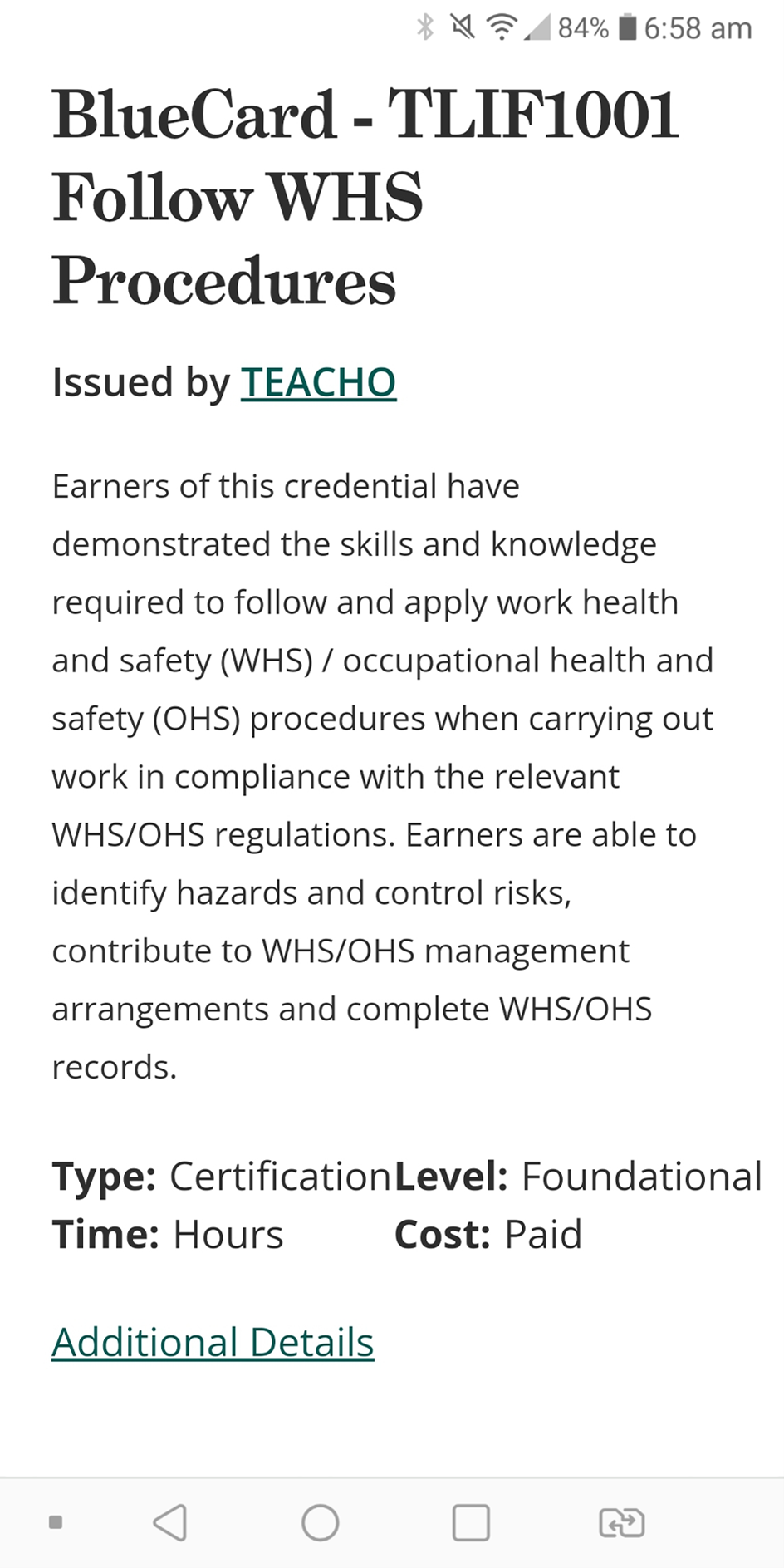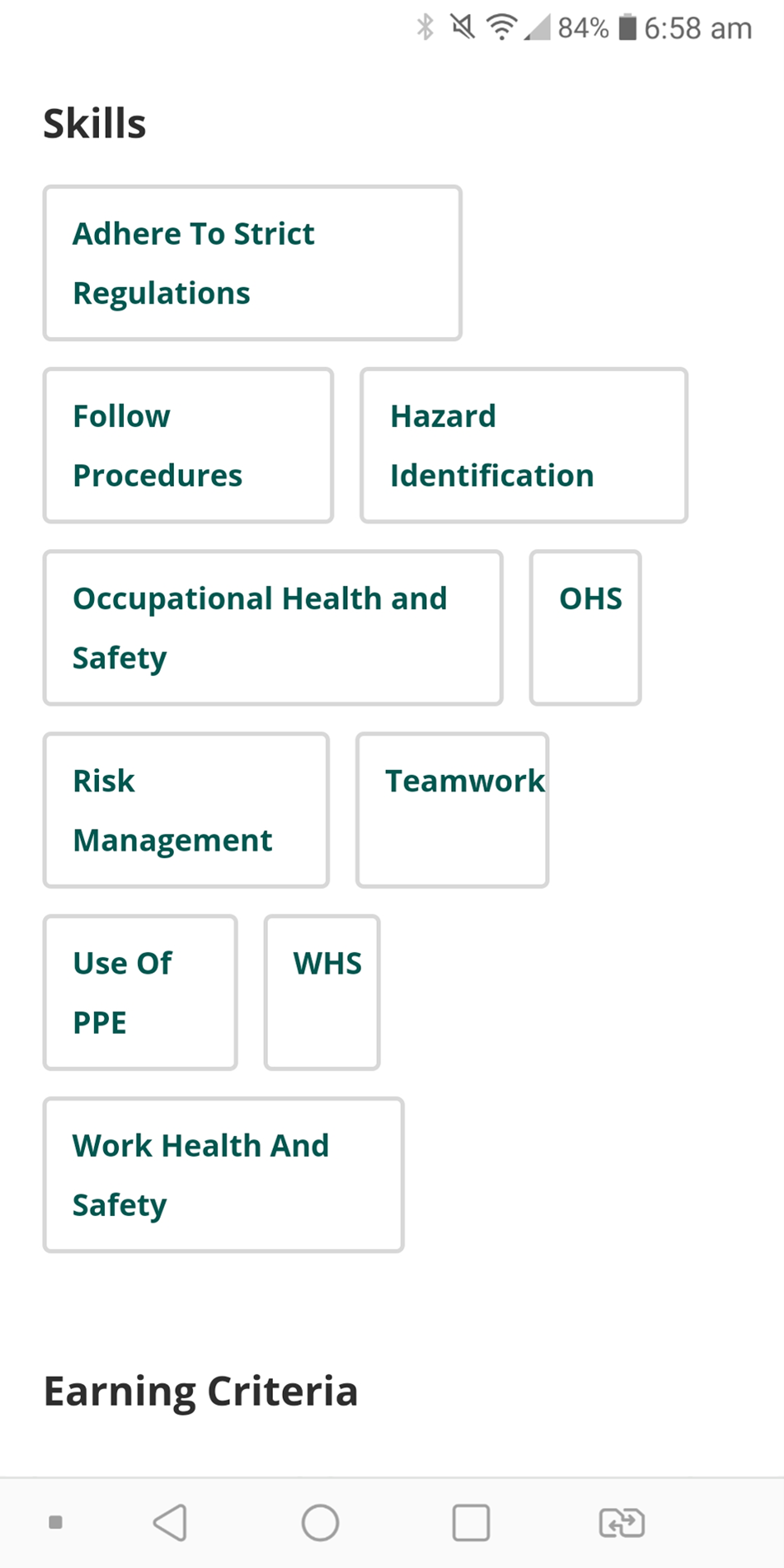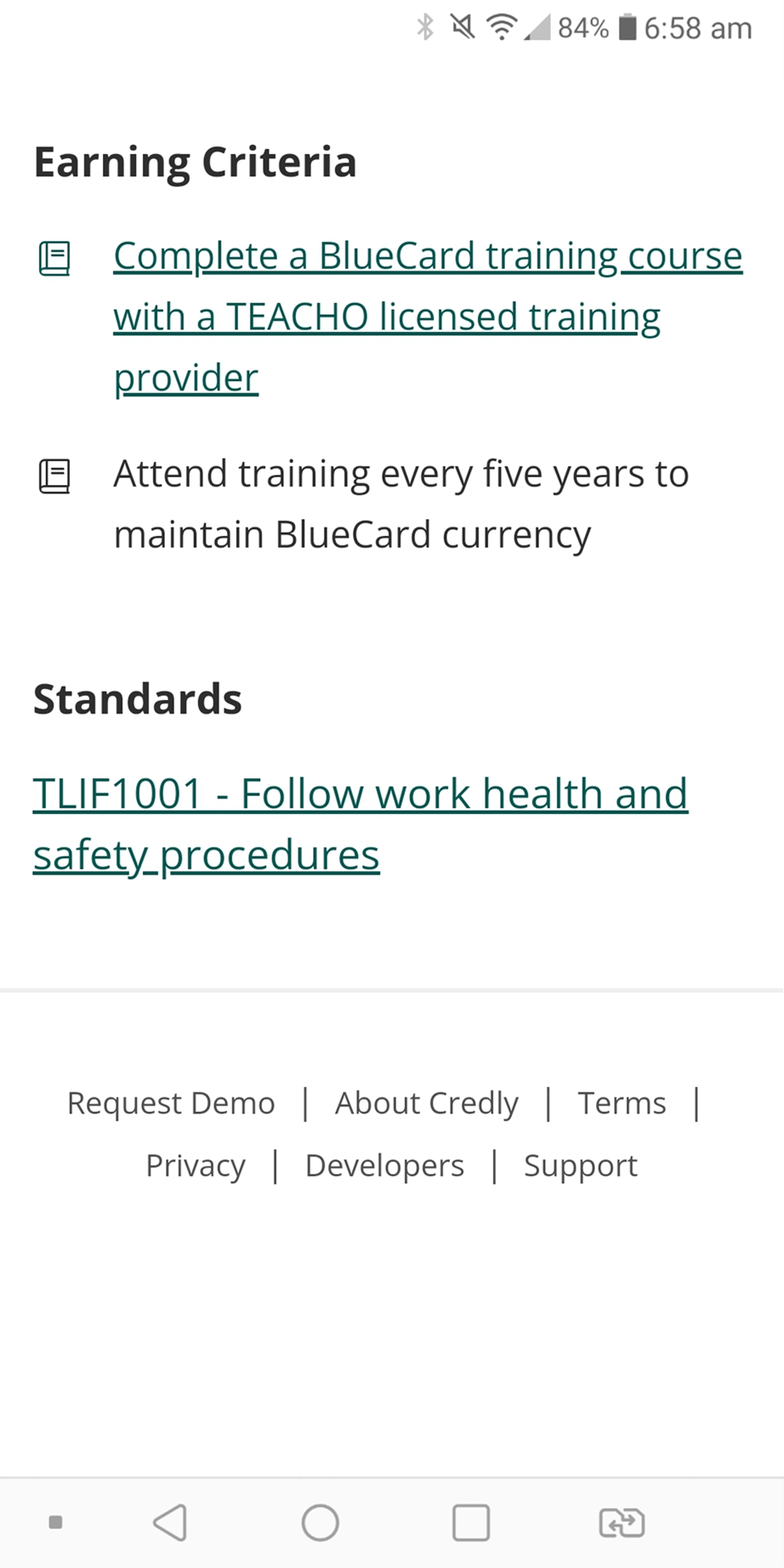 4. Alternately, from the Credly card and QR code, you can click Details at the bottom of your screen.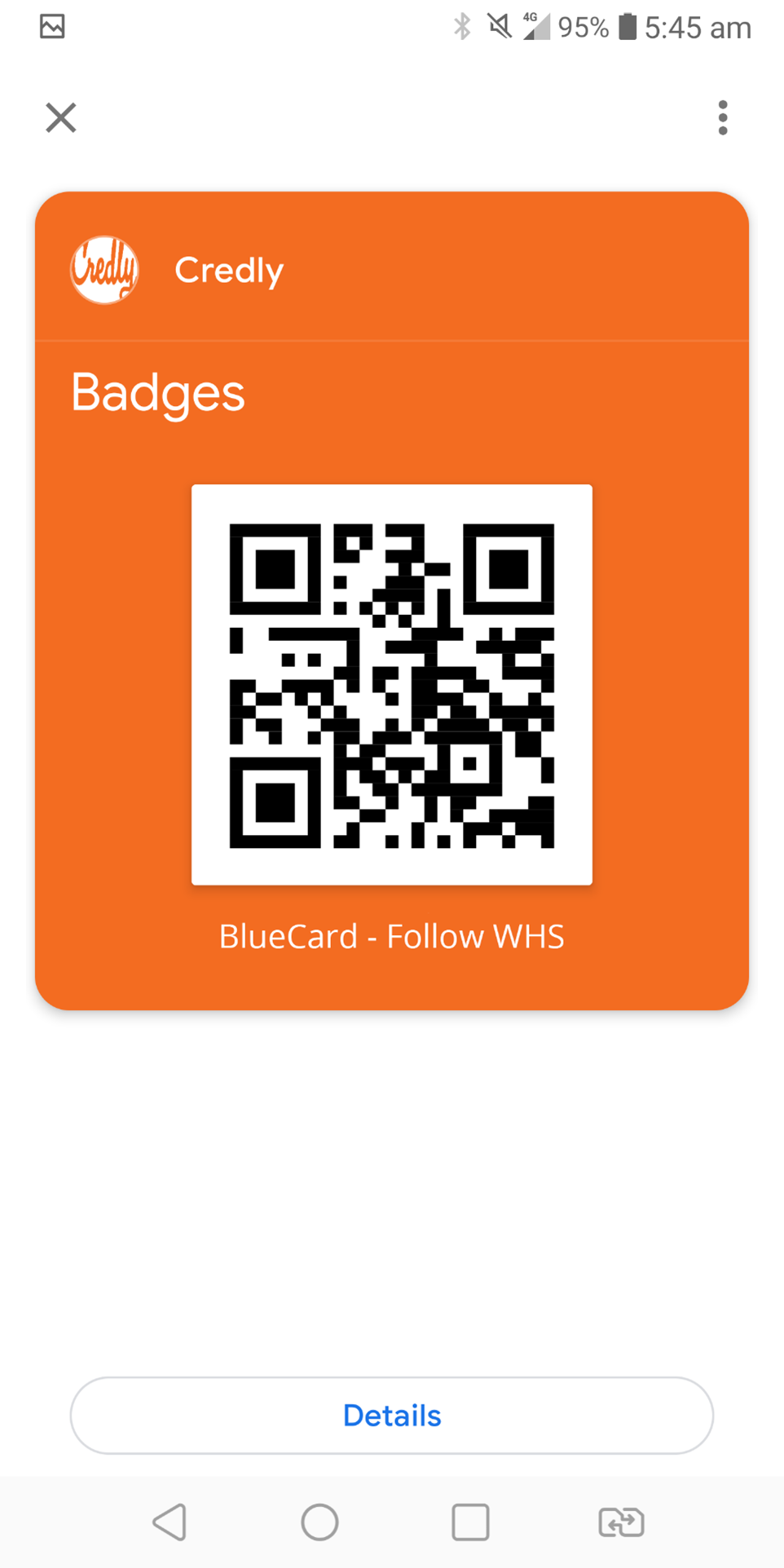 This brings up some basic information about you and your BlueCard and a link to your digital badge. Click Badge Link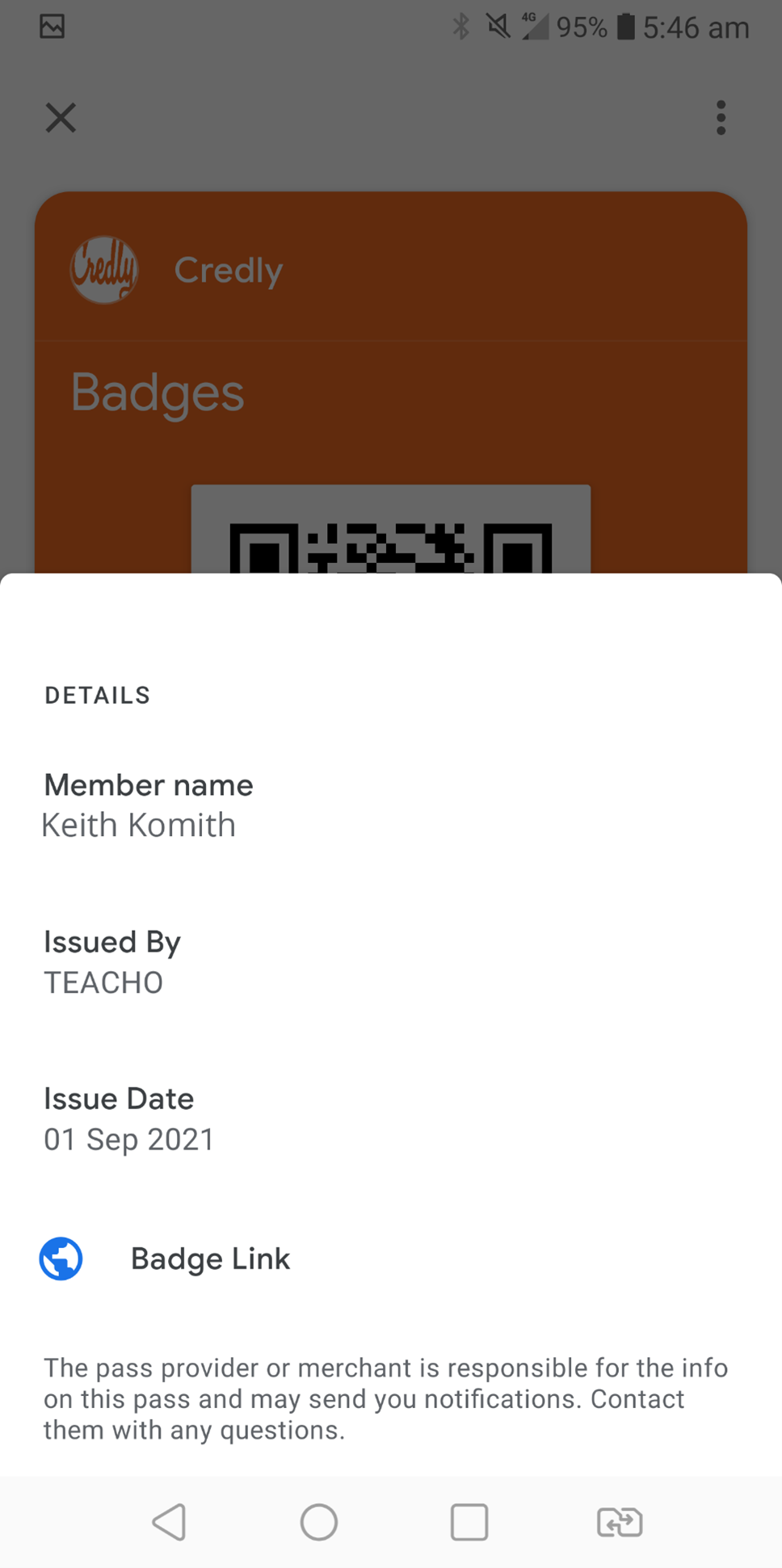 5. Again, this brings up your digital BlueCard and allows for verification, plus the information and details outlined above.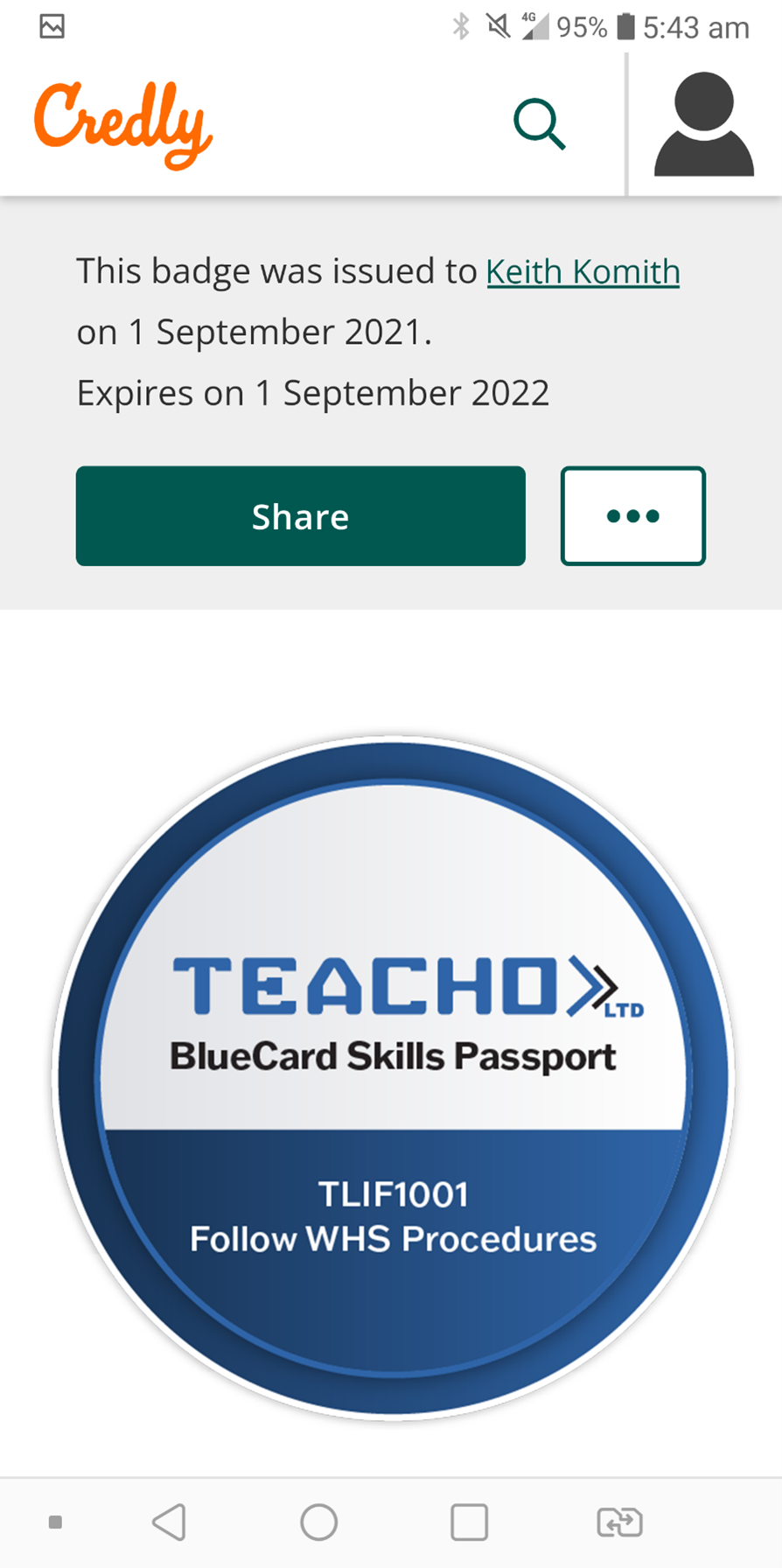 We hope you enjoy the convenience of your new Digital BlueCard.
If you have any queries, please email bluecard@teacho.com.au and a team member will get back to you. Alternatively, you can leave a voice message on (02) 8288 9022.
Address
PO Box A969
Sydney South NSW 1235
Email
bluecard@teacho.com.au